About us
THE BRAND
Founded in 2000, ASH is the brainchild of French shoe designer Patrick Ithier and Italian entrepreneur Leonello Calvani, two prominent figures in the footwear industry. With Ithier's eye for design and Calvani's business acumen, ASH was created. Featuring footwear at its core, ASH combines French flair with Italian-heritage design. Its impeccable craftsmanship and innovative creations have made it a leader and pioneer in the market. Today, ASH has expanded its portfolio to include other categories such as men's, ready-to-wear, handbags and accessories. ASH designs, manufactures and markets all product lines through an extensive network of over 600 point-of-sale and 200 brand stores.
Creatives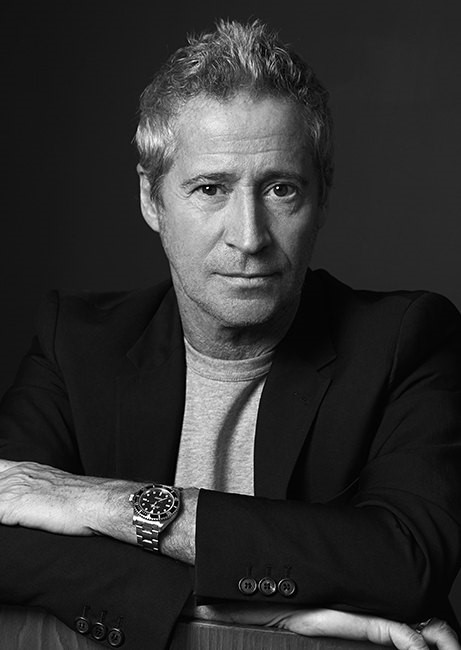 PATRICK ITHIER
FOUNDER & CREATIVE DIRECTOR
French-born Patrick Ithier is the brainchild behind ASH. Combining his background in sports fashion with a keen eye for innovative designs and impeccable craftsmanship, Ithier rose to international acclaim thanks to his world-famous trademark wedge sneakers. Since then he has established ASH as the go-to shoe brand for exceptional, original and comfortable creations. Ithier has always had an interest in footwear and worked part-time at various shoe manufacturers and his father's shoe store. It wasn't until his tenure at Charles Jourdan that he realised his true calling in life was designing shoes. After meeting Italian entrepreneur Leonello Calvani, they both recognised a gap in the market for premium footwear products. Targeted at fashion-fearless men and women in search of tasteful yet practical products, they created ASH. In 2000 their first design was produced. Following the incredible popularity of their women's footwear, ASH soon expanded their offerings to include men and kid's, and later ventured into handbags and accessories. In 2015 Ithier entered new territory by launching the brand's first ready-to-wear collection, ASH Studio Paris. A harmony of opposites inspired by urban environments, the collections combine the brand's signature edgy glamour and boho spirit with a sense of playfulness.
CATHERINE BRICKHILL
ARTISTIC DIRECTOR FOR READY-TO-WEAR
A new addition to the ASH team, Artistic Director for Ready-To-Wear Catherine Brickhill is an industry veteran with over 22 years of experience as both a fashion designer and creative consultant. Taking inspiration from a range of subjects including music, history and art, Catherine's design values embrace instinct, curiosity and invention. Her breadth of experience working across various segments of the market has resulted in a unique style that merges British creativity, French savoir-faire and Italian flair. Born and raised in England, Catherine completed her Masters in Fashion at London's famed Central Saint Martins in 1995. It was during her graduate show that she was spotted by legendary designer Alexander McQueen, who handpicked her as the first designer for his design studio. Over the next five years she shuttled between Paris and London, working alongside McQueen on his emotionally-charged collections, while earning the nickname, "the leather queen," from the designer himself. After a permanent relocation to the style capital of Paris, she worked at French couture houses Givenchy and Montana, and ready-to-wear brand Plein Sud. In 2004, she took a big leap forward and launched her eponymous collection at Paris Fashion Week, to critical and commercial acclaim. The brand was stocked at prestigious retailers in Los Angeles, London, Paris and Tokyo. Two years later and eager to start a family, Catherine put her own brand on hold. She spent the next 10 years freelancing on various projects in the denim and contemporary spheres for high-profile brands including John Richmond, Barbara Bui and luxury Italian label Haute, where she served as co-creative director. Catherine's debut collection for ASH will launch globally in Fall/Winter 2017. Catherine is currently based in Paris.